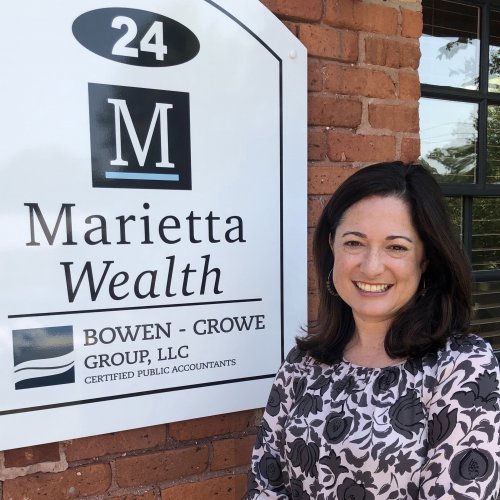 Lisa Garris
Financial Planning Associate
Lisa Garris serves as a financial planning associate with Marietta Wealth. Prior to joining Marietta Wealth, she worked for another Atlanta based fee-only advisory firm where she provided operational support and financial planning services to clients.
Lisa received her Bachelor of Arts in economics from Smith College. She is currently working towards completing her coursework to obtain the CERTIFIED FINANCIAL PLANNER™ certification.
Lisa resides in the East Cobb area with her husband and two children. In her free time, Lisa is active in scouting, coaching soccer, and enjoying time outdoors with family and friends.